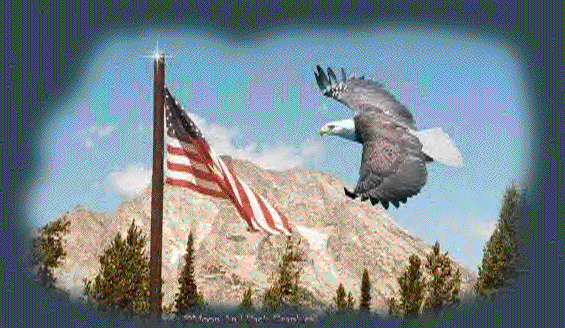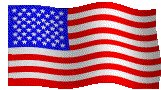 These colors don't run!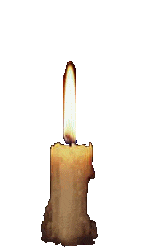 This Candle is lit for all those who have lost their lives in the Sept, 11
attack on America, your bravery will live on! May God Bless the families.
It is with great sadness that I must put this section to this web site up. This section of Wings Of Angels is decided to the men, woman, children who lost their lives in the cowardly attack on Sept 11. The Military who are bravely defending this country I love. And their families.

I'm not a person that is always good with words. But I know one thing, I could never be more proud to be an American, to see how this great and wonderful country has bounded together and united against the cowards who caused the Sept 11 attack on American soil.
I'm a granddaughter of a World War 2 vet, and the great grand daughter of a World War 1 vet. I've heard stories of what they went trough and what it was like. But Sept 11, what I used to hear, and read in history books became so real. Sept 11, I watched in horror as planes were crashing into America's buildings.
And today I see how united this wonderful country has became. I've always believed in my heart that good can come out of evil. And it has, if America wasn't united before we are now.
God Bless You And God Bless America
The Land I love!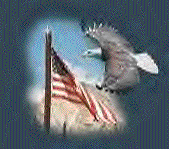 I feel that I am wealthy
Although I may be poor
American so rich in love
With spirit that endures
Mountains so magnificent
Eagles soaring high
Loyal flag that's flying
My colors fill the sky
I know that I'm protected
By hearts of love that care
My home it will be guarded
By land by sea and air
So fortunate I always feel
Born to a land that's free
Sing out loud with joyous praise
My right to Liberty
All of us a melting pot
Of people of all lands
Joined in special brotherhood
That makes our country grand
Look across the many roads
We travel endlessly
Each one holds the spirit of
Those who fought for me
So proud to be American
To stand up and be tall
Watch us gather like the wind
Protecting one and all
God Bless America
I say this with such grace
Bow my head in gratitude
For country I embrace.
©used with permission
If you would enjoy using this poem just click on
Ms. Pucillo's name to request permission.


(In Memory Of Sept 11, 2001 never to be forgotten)
-Day the world cried-